JEREMY HARRISON (Partner)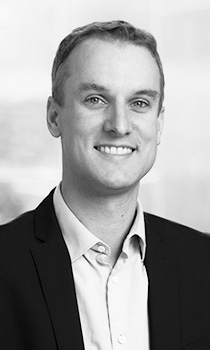 IP Expertise
Protection strategies
Patentability analysis
Patent drafting and prosecution
Oppositions
Freedom to operate evaluations
Foreign procedures
Technical Expertise
Digital circuits
Test interfaces and circuits
Computing and software
Artificial intelligence
Image sensors
Volatile and non-volatile memories
Signal processing
Systems-on-chip (SoC)
RF transmission and reception
Energy harvesting systems
Qualifications
European Patent Attorney
Intellectual Property Certificate, Queen Mary University, London
Master of Engineering (Electronics) – Imperial College, London
Presentation
Jeremy obtained a Masters of Engineering in Electronics in 2002 from Imperial College, London, following a year of study at an engineering school (now PHELMA) in Grenoble.
He then started his career in intellectual property at the patent firm Page, White & Farrer, London, where he worked for three years before joining BEAUMONT in 2005. He became a partner in 2014 and now has over fifteen years of experience in drafting and prosecuting patent applications.
Jeremy also has extensive experience in identifying inventions and establishing protection strategies thanks to his participation in invention selection committees for more than 10 years. He has also made numerous presentations in the field of IP.